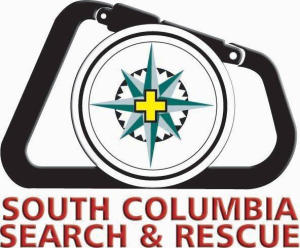 South Columbia Search and Rescue is a group of skilled volunteers. When requested, by the RCMP, we are deployed through PEP, the Provincial Emergency Program, to assist in Ground – Inland Water Search and Rescue, as well as many other Emergencies.
Our members are highly trained in searching techniques. We have specialized training in Swift water Rescue, Rope Rescue, Wilderness First Aid, Tracking, Avalanche Response as well as in SAR Management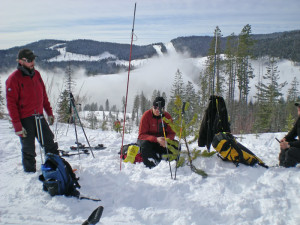 South Columbia encompasses the area of Trail, Montrose, Fruitvale, and Salmo. We participate,   through mutual aid, with other West Kootenay SAR groups including Nelson, Rossland, Castlegar, Nakusp, and more.
Along with JI (Justice Institute) based training, SCSAR members also participate in 'common adventure' activities which incorporate SAR training, enhancing the skill level of members.
Anyone possessing a basic fitness level and interest in these outdoor activities and would like to contribute back to the community is encouraged to join SCSAR. Contact us via email your intent so we can setup an interview.
For more information, click here to visit the Emergency Management BC website.
A copy of our constitution is available.